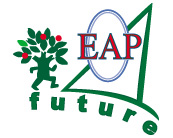 The EAP circuit wants to give a chance to athletes who are just starting to reveal themselves, by providing them with a first experience with international competition.
The EAP Future circuit will make it possible to discover new talents in a new competitive context in collaboration with, we hope, international federations.
Le circuit EAP veut donner leur chance aux athlètes qui commencent tout juste à se révéler, en leur mettant à disposition une première expérience avec une concurrence internationale.
Le circuit EAP future permettra de découvrir de nouveaux talents dans un contexte compétitif nouveau en collaboration aussi, on l'espère, avec les fédérations internationales.