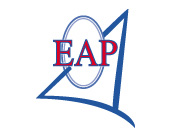 The elite EAP meetings offer a program of disciplines open to all elite categories and thus without distinction for the youth categories.
However, we can meet juniors and U23 and U20 or master categories.


- - -
Les meetings EAP élite, proposent un programme de disciplines ouvertes à toutes les catégories élite et de ce fait sans distinctions pour les catégories jeunesse.
On peut cependant rencontrer des disciplines U23, U23, ou encore masters.

---
If in these meetings we propose disciplines for the U18, then we will add, in the label of the meeting also the logo EAP Future.
As a general rule, in these youth categories, the participation of higher categories is not allowed (no separate ranking, therefore) since they are reserved for U18 [1]



- - -
Si dans ces meetings on propose des disciplines pour les U18, alors on ajoutera, dans le label du meeting aussi le logo EAP Future.
En règle générale, dans ces catégories jeunesse, on n'admet pas la participation de catégories supérieures (pas de classement séparé donc) puisqu'elles sont réservées aux U18 [2]