3 new stadium records:
Download the list of results in PDF format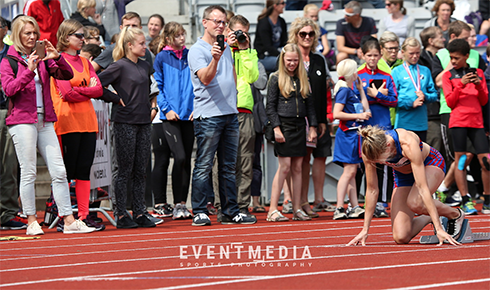 Sara Slott Petersen, Denmark - 400 m hurdles women - 55,13 sec. (4th mark on European 2016 list).


Kemar Hyman, Cayman Island - 100 m - 10,29 sec.


Lena Urbaniak, Germany - shot put - 17,39 m
Also noteworthy was:


400 m hurdles men with 49,43 sec. (1/100 behind the stadium record),


Greta Kerekas from EAP Budapest winning 100 m hurdles women in 13,42 sec., and


Jonas Leanderson from Sweden in a last minute European qualifier time in 1.500 m with 3.40,30 min.
Despite some heavy showers during the day, we had many good results, and plenty of PB and SB's.
---